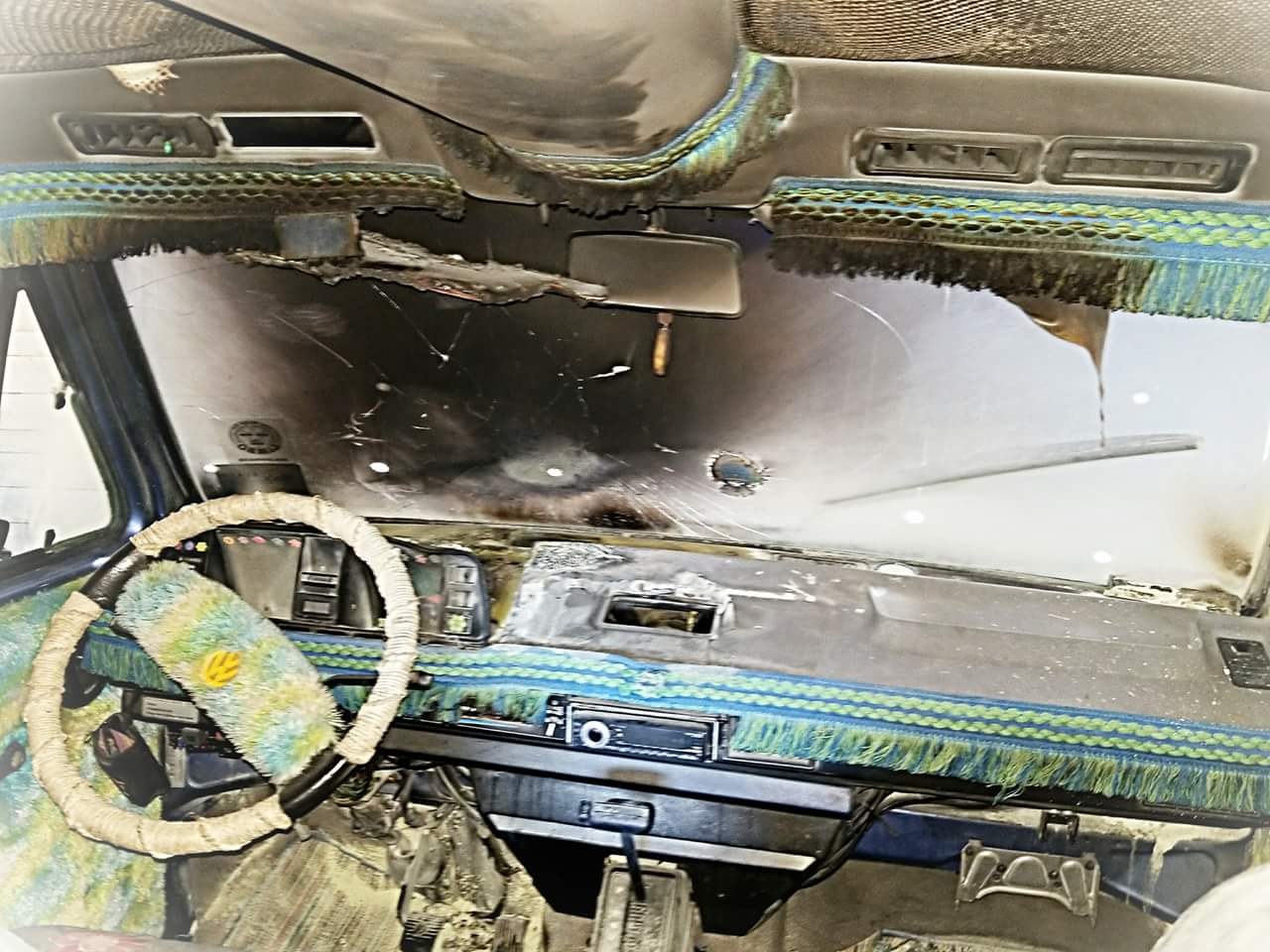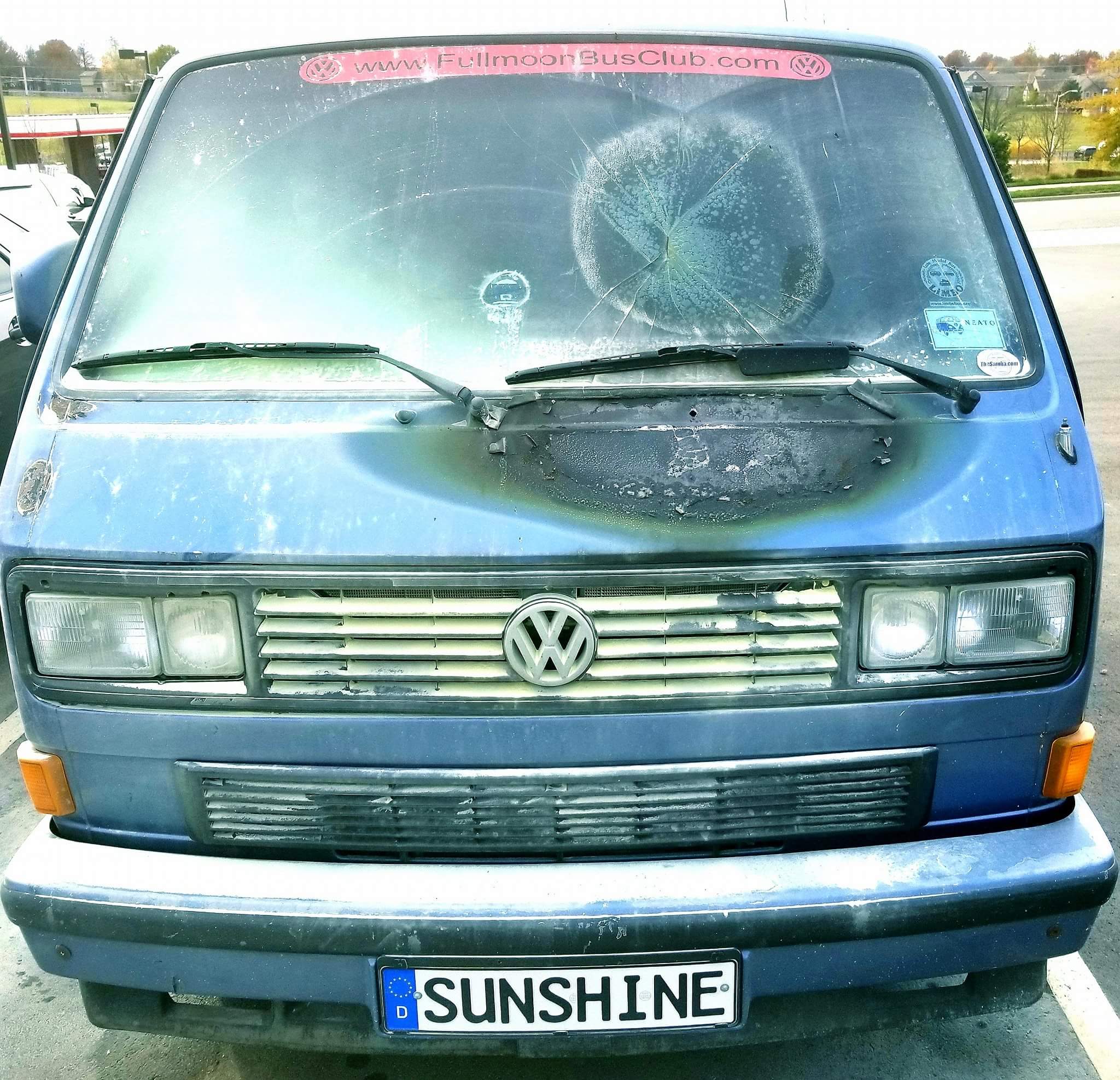 My 1989 VW Vanagon just had an electrical fire break out from where the blower motor sits (just under the drivers side of the dashboard). Which without me having the time YET to fully investigate further to determine with certainty the actual cause of the fire was exactly, I am just guessing that the fire was a result of the blower motor being bad/dead and after I replaced the blown 30 amp fuse for it, this must have caused the electrical current for the blower to short out and start the fire.
For right now, I am just throwing out a very rough guesstimate on the list of what parts will be needed to rebuild/restore all that the fire has destroyed.
I will post a more detailed list after I get a chance to remove what is left of the dash in order to get a more accurate inventory of parts needed, so here is what I am needing thus far:
Replacement front windshield, entire dashboard, instrument cluster including all switches and knobs, new wiring harness, new blower motor, headliner, steering column housing, glovebox....etc.
Once I get the dash completely removed I will be able to check the condition of the radiator, heater core, etc.
It most likely would be a much cheaper alternative overall and obviously much less hassle to find all the parts needed to just find a comparable Vanagon shell or parts van to rebuild mine from...
so "heads up" to anyone who might have a "donor"/parts VW Vanagon (which I believe my '89 would require an '87-'89 model years Vanagon GL w/ an automatic tranny) for harvesting the parts needed from to make mine at least drivable again.
I will be doing the rebuild and any/all repairs all myself, of course, so in advance I send out much thanks with all my heart's warmest gratefulness and appreciation
to any/all who have any/all parts, advice, suggestions, ideas, etc. regarding this rebuild on my Vanagon to repair what all was destroyed by this fire.
This 1989 VW Vanagon Wolfsburg Weekender "Bluestar Edition" is currently my sole/only source of transportation that I desperately need to have drivable again (with heat) ASAP in order to get myself to/from work, yet I am limited as to the amount of money I will have available at one given time as I have no other financial resources available other than what I can spare per paycheck...So yet again, my *main goal* is to first and foremost fix/replace/rebuild what is needed to simply deem her road worthy again (with heat). So obviously the cosmetics of her interior/exterior are a secondary concern as of right now.
Love, Peace & VW Grease,
*~SUNSHINE~* (in Kansas)